Wood Wellness Wood Soap is a concentrate designed for the regular cleaning and nourishing of hardwood surfaces. In addition to cleaning, its special formula contains natural oils that help to enhance the original resilience of the wood surface.
The correct application of Wood Soap on a regular basis enhances the appearance of the wood floor, preserving its original beauty.

Step 1: Vacuum the floor to be cleaned.
Step 2: Shake the container of Wood Soap well.
Step 3: Add 50 ml of Wood Soap to 5 liters of hot water.
Step 4: Use the hot cleaning solution and a cotton mop to wet-wipe the floor all over, distributing evenly.
Step 5: Wipe the wet floor off, removing any remaining dirty water.
Step 6: Allow the floor to dry.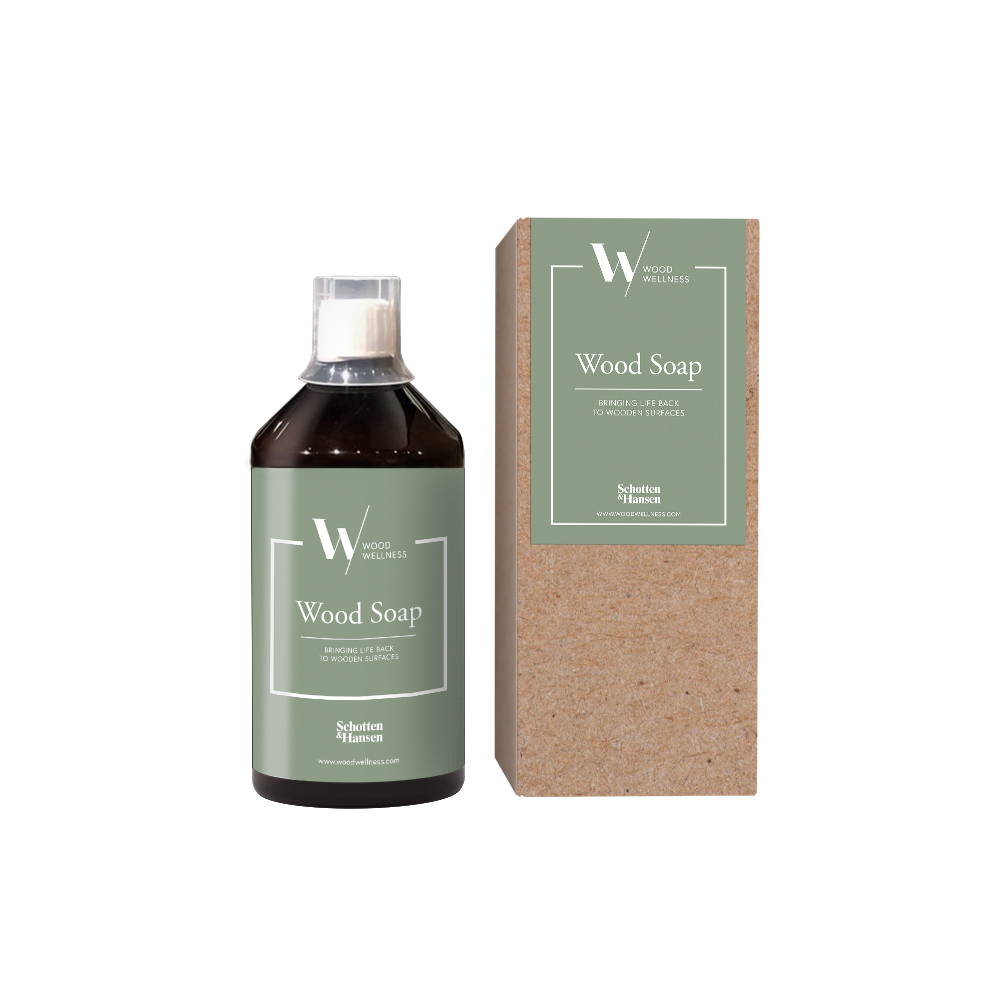 For intact floors exposed to normal levels of use, 5 liters of cleaning solution will cover approx. 30 square meters (about 320 square feet). This coverage may differ, however, depending on the condition of the floor.

Important:
Aggressive alkaline or solvent-based cleaning products can damage wood surfaces. Avoid cleaning with microfiber cloths, or the use of cleaning sponges at all. Remove stagnant water and puddles as quickly as possible, and protect your wood surfaces from constant moisture.

Wood Wellness Wood Lotion is a high-quality emulsion containing a range of natural oils. It has been formulated to revitalize other wooden surfaces (wall paneling, cabinet fronts, doors, etc.) that are treated with wax oil finishes.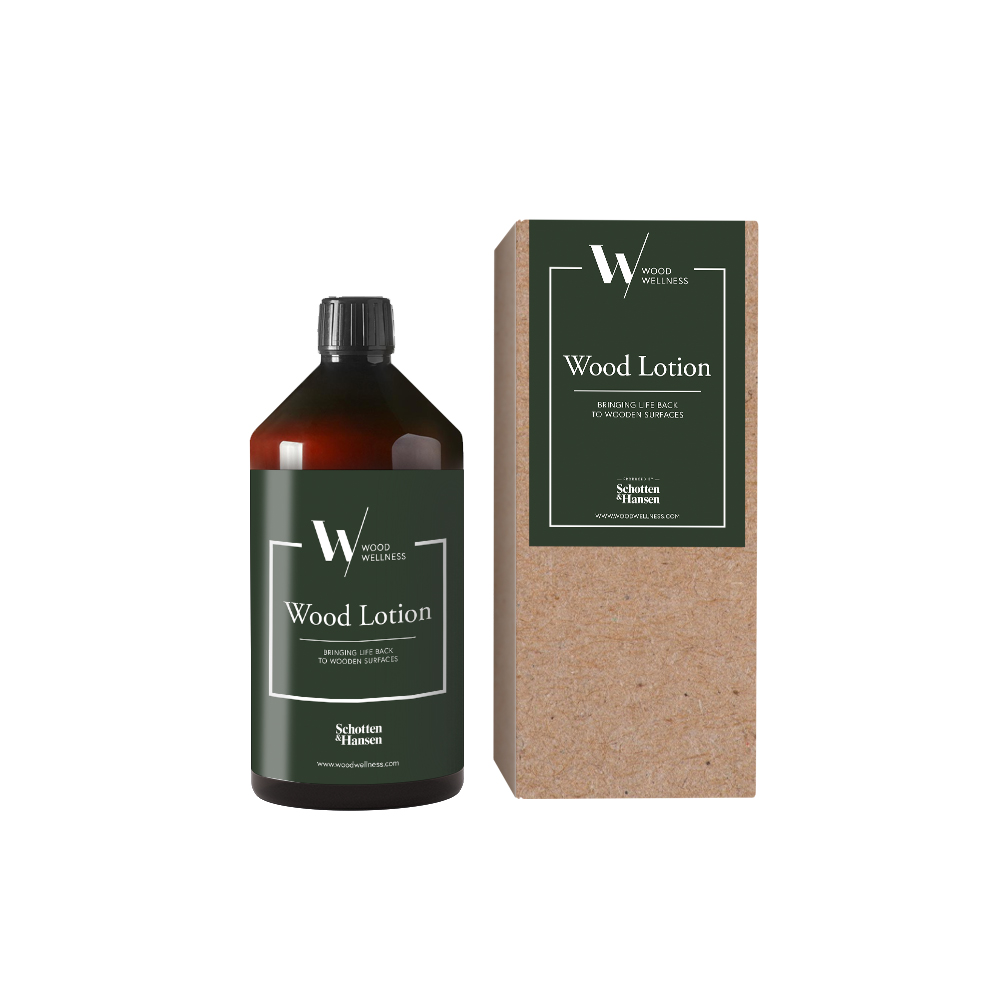 Step 1: Thoroughly clean the surfaces with a damp cloth
Step 2: Rub dry with a clean cotton cloth.
Step 3: Shake the Wood Lotion well and use undiluted with a trigger spray or cotton cloth, applying a thin but even layer.
Step 4: Let the Wood Lotion soak in, wiping up any that has not been absorbed with a dry cotton cloth.
Step 5: Rub dry.
Depending on the absorbency of the surface, 1 liter will cover approx. 50 square meters (about 538 square feet).

Important: Wood Lotion enhances the color of wood surfaces with wax oil finishes, allowing it to become deeper and more intensive. We recommend you test the effect of Wood Lotion on an inconspicuous spot before applying it to a large area.
See the cleaning process:
Why is a good vacuum important?
Vacuuming is one of the most important steps in prepping your wood floor to be cleaned. Why? You remove, with a good vacuum, a lot of the dirt and grit. This dirt and grit can cause your floor cleaning solution to become very dirty, resulting in either using more mop heads to clean your floor and/or moving more dirt around and into the grain of the wood floor. Over a long period of time, this will result in the darkening of the grain.